Maggy Costandy Interiors Inc.
Since 1979, Maggy Costandy Interiors Inc. has been the premier interior designer and home decorator in New Bern, NC. Our experts specialize in all aspects of interior design for both residential and commercial clients, including custom interiors, furnishings, bathrooms, kitchens, lighting, wall coverings, window treatments and more. We combine beauty, comfort, and function to create interior spaces that are luxurious and appealing!
Lending Beauty, Comfort and Function to Your Interior in New Bern, NC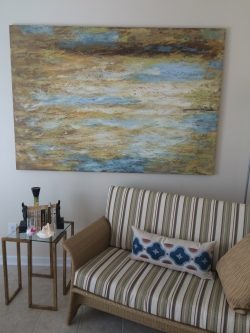 If you're looking for an experienced interior decorator in New Bern, NC to help you renovate and rejuvenate your home or business, Maggy Costandy Interiors Inc. is here to provide stunning results. We work in all areas of design, to bring about a vision of change in every room of your home or business, including the kitchen, dining room, living room, bedroom, bathroom, office space and more. We partner with home and business owners alike to plan your new interior look—and when it comes time to execute, we've got contractors and builders standing by to turn ideas into reality.
We're an all-in-one interior designer, offering a wide breadth of capabilities to ensure we're meeting your vision for the perfect interior. Our capabilities include all of the following:
Space planning
Cad drawings
Budgeting
Room design
Custom cabinets
Interior finishes
Lighting plans
Fixtures/fittings
Appliances
Furniture
Accessories
Window treatments
Take a look at just a few more reasons we're your first and best choice when choosing an interior designer in New Bern, NC:
We're a professional member of the American Society of Interior Designers (ASID).
We can source all or none of the materials needed for your design—it's completely up to you, the customer.
We don't believe in following trends or fads—instead, we consult with our customers at length about what their likes and dislikes are, to formulate the best possible design aesthetic for your unique interior.
Our firm has numerous partnerships and business relationships with installers, contractors, electricians, flooring specialists and more, to ensure your interior vision comes to life true to form.
We're an authorized dealer of Wood-Mode Fine Cabinets and can help you explore the value of custom cabinets in your home.
About Maggy Costandy
Maggy has been an interior design and decoration specialist since 1979. She has been recognized by the Women's Round Table of Eastern Carolina University—where she received a Bachelor of Fine Arts in Interior Design—as one of the 100 Incredible Women for her contributions to the field of Interior Design, and to the education of Interior Design students. Every year that the awards have been published, she has received the Best Interior Decorator Reader's Choice Award in the New Bern Sun Journal.
Start Designing Today

Is it time for a change in your home or commercial space? Contact us today to start developing a brand-new design scheme! We'll help you uncover the hidden beauty, comfort and function of your space.
Proudly offering home and office decorating and interior design services in New Bern, NC and these surrounding areas:
Jacksonville, NC
Morehead City, NC
Wilmington, NC
Fayetteville, NC
Greenville, NC
Wilson, NC
Rocky Mount, NC
Raleigh, NC
Durham, NC
Greensboro, NC
Winston-Salem, NC
Goldsboro, NC