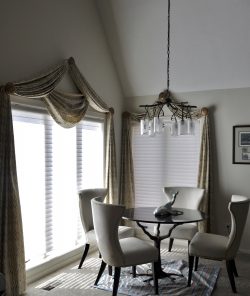 Few rooms of the home are more welcoming than a traditional dining room. It's where families dine together, children do their homework and guests are entertained, among other things. Having the right dining room design in New Bern, NC opens this room up to all of the possibilities it's meant for. Maggy Costandy Interiors Inc. is here to help make sure your dining room is designed to the ideal standard for your home.
As with any room of the home, our mission is to design with three factors in mind: comfort, beauty and function. This means addressing all of the unique elements of a dining room, from the floor to the ceiling. We pay close attention to room layout, window treatments, furniture, wall décor and more, to cultivate a space where people want to spend time.
Designing with Function in Mind
If your home doesn't have a traditional dining room or you have different plans for this space, we can help you realize them with the perfect interior design plan. We take the time to speak with you to learn more about your likes and dislikes, tastes, preferences and vision for the space, to make sure we're responding with a design that's complementary to your vision.
Complementing Your Home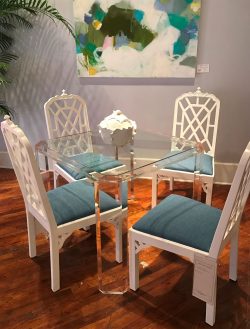 As your dining room decorator in New Bern, NC, we pay special attention to the décor theme and design elements of dining rooms, in an effort to better help incorporate this room into your home overall. And, when we approach interior design concepts, we do everything we can to make your dining room a cohesive space. Whether it's an extension of your kitchen, part of your living room or a completely secluded area of your home, we'll help you transform it into a space that's well-defined, yet perfectly incorporated.
To learn more about our approach to dining room design or to consult with us about how to improve the appeal and atmosphere of your dining space, call Maggy Costandy Interiors Inc. today at 252-633-5228.